Music Celebrations International
We Have A Dream Concert Series
Memphis
Music Celebrations International is thrilled to invite your ensemble to perform as part of the 2023 "We Have a Dream Concert Series", a year-long concert series commemorating the 60th Anniversary of Dr. Martin Luther King Jr's "I have a dream" speech. Dr. King delivered his 1963 "I Have a Dream Speech" on the steps of the Lincoln Memorial before a live audience of over 250,000 supporters, and televised to millions. In the speech, Dr. King called for civil and economic rights and demanded an end to racism in the United States. This speech was a defining moment of the civil rights movement and is amongst the most iconic speeches in American history.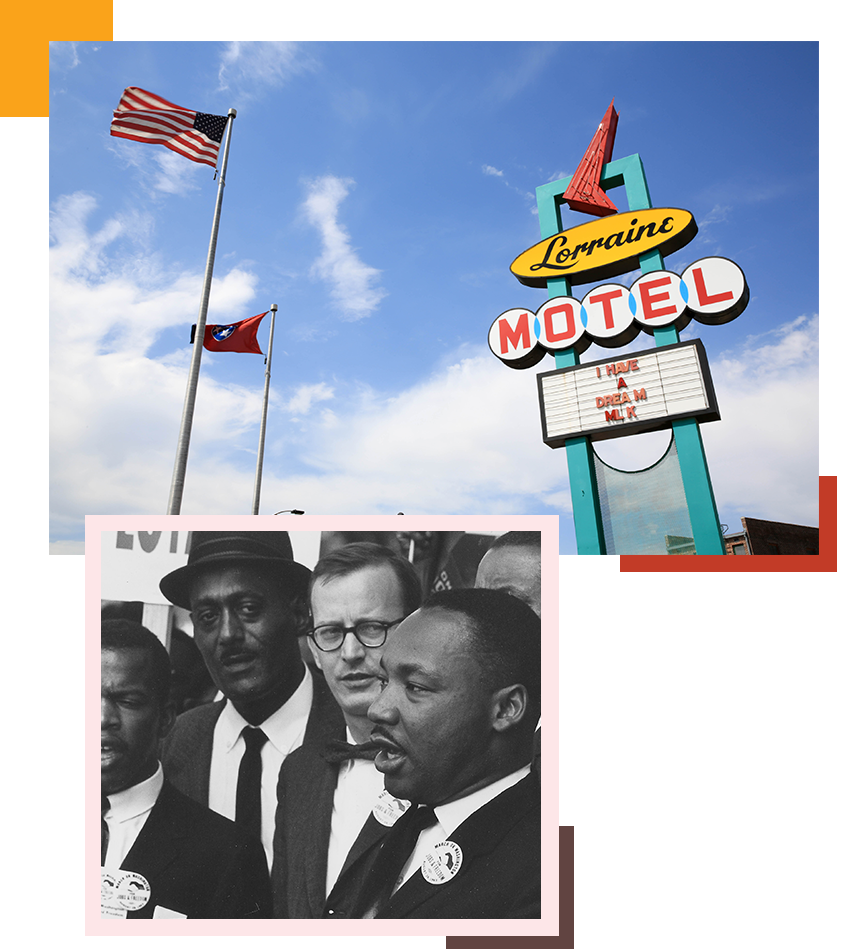 Memphis is a city that played a major role in the early civil rights movement. Memphis includes five historic locations along the U.S. Civil Rights Trail which spans over 15 states. Memphis is also home to some of America's most intriguing historic sites. A visit to the National Civil Rights museum is a must for anyone with a passion for the past. Located in the infamous Lorraine motel, the site of Martin Luther King's tragic assassination in 1968, this museum tells the story not only of Dr. King but the struggles that both preceded and followed his life. The Clayborn Temple is another high point, which served as headquarters for many civil rights leaders and played a role in the Sanitation Workers' Strike from which the iconic "I AM A MAN" signs originated.
Legendary blues musicians gathered on Beale Street, which has been central to African American culture and achievement. Thousands of people visit Beale Street each year and aside from the incredible music and food, it is also home to multiple museums, tours, and black-owned businesses. The home of W.C. Handy, known as the "Father of The Blues", can be visited to learn how the Blues changed Memphis forever.
Music Celebrations International is proud to organize these performance experiences for your ensemble to commemorate the 60th Anniversary of Martin Luther King's "I Have a Dream" speech in Memphis.
Day One
Afternoon arrival in Memphis
Meet your Tour Manager who will be with you for the duration of the tour
Enjoy an orientation tour of Memphis. Learn about the "Home of the Blues, Birthplace of Rock'n Roll" and explore Memphis' diverse heritage
Visit the Bass Pro Shop at the Pyramid and explore the shops and attractions (some attractions cost additional)
Visit the Graceland Mansion, former home of Elvis Presley. See the many mementos of Elvis and relive a great part of music history
Evening dinner at a local restaurant
Check-in to the hotel for overnight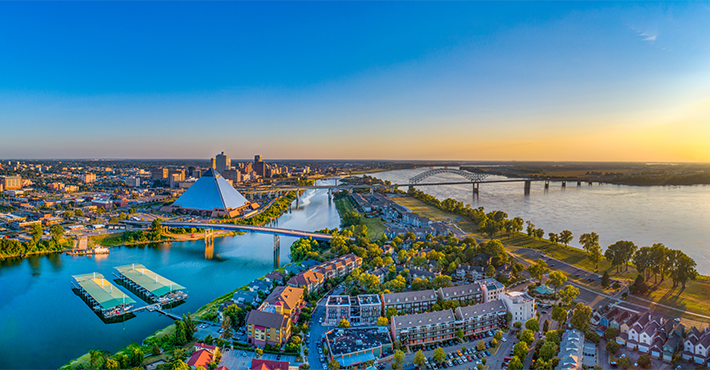 "Day Two
Breakfast at the hotel
Visit Sun Studios where Elvis Presley, Jerry Lee Lewis, B.B. King and many others first created the hot, new sounds that became known as "Rock'n Roll"
Lunch, on own
Clinic or performance as part of the "We Have a Dream" Concert Series
Evening dinner at a local restaurant (Mississippi Riverboat dinner cruise with live music may be arranged at additional cost)
Return to the hotel for overnight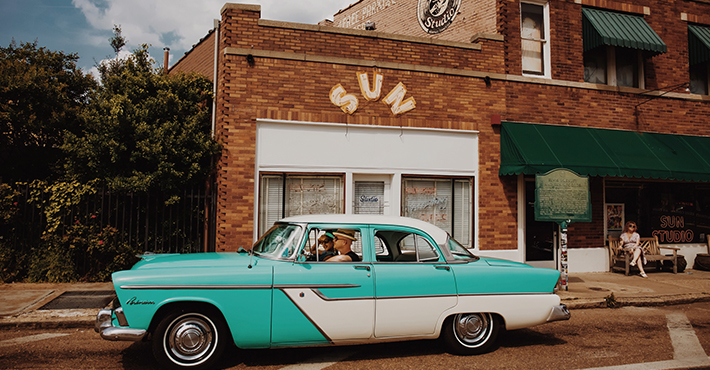 Day Three
Breakfast at the hotel
Visit the National Civil Rights Museum, site of the Lorraine Motel where Dr. Martin Luther King, Jr. was assassinated on April 4, 1968. The museum traces the history of the American Civil Rights Movement and honors its leaders through interactive displays, collections, and historical exhibits
Lunch, on own
Performance as part of the "We Have a Dream" Concert Series
Visit the Rock 'n' Soul Museum. Created by the Smithsonian Institution, this exhibition tells the story of the birth of rock and soul music, and the musical pioneers who overcame racism and economic hardships to create it
Evening dinner at a local restaurant
Return to the hotel for overnight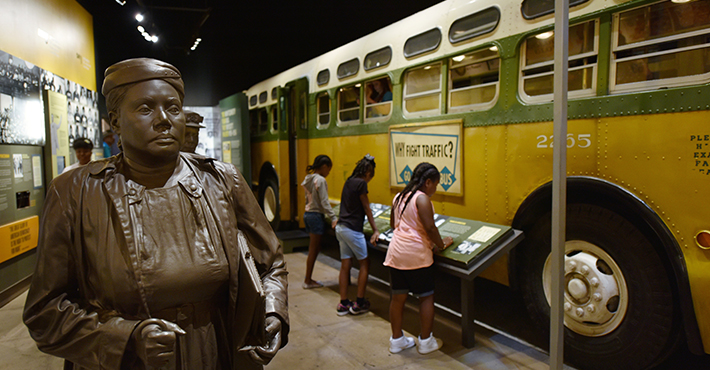 Day Four
Breakfast at the hotel, followed by check-out
Spend time on Beale Street, famous for its iconic shops such as A. Schwab and Lanksy Bros. Clothier to the King (Elvis Presley), and many famous customers such as the Beach Boys, Robert Plant, Carlos Santana, Carrie Underwood, and many more
Lunch, on own
Afternoon departure for home